TableMannerz Djs C.E.O. Showtime was born & raised in Chicago IL, Now controlling some of the biggest parties South Florida has to offer.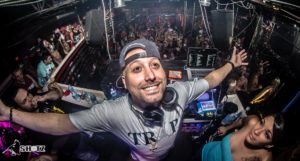 Dj
Showtime
 also heard on;
-105.5 The Beat (Florida)
-WE 96.3 (Portland)
-101.9 KISS FM (North Carolina)
-Power 107 (Georgia)
-101.1 The Beat (Nashville)
-MyBeat 94.7 (Charlotte)
-Magic 94.7 (Aruba)
-Hot 107.9 (Charlotte)
-OVO Sound Radio (Apple Music)
-96.3 WJIZ (North Carolina)
-Digital Dope Radio (Atlanta)
-Shaq Fu Radio (Mobile App)
Showtime
 has been in high demand on the mixtape market by hosting & working side by side with some of today's hottest artists. Also Multi-Platinum producer (Zaytoven Beatz) Official 
Dj
, These projects combine to millions of streams & downloads across the board! 
Showtime
 teamed up with Digital Dope Radio from the ground floor, Which is now one of the most popular online music streaming apps on the planet!
From Clubs, Radio, Mixtapes & Production he's got it covered!
Trusted in the streets – No weak wrist 
Dj
's around here!
TableMannerz Djs!